Thankful for the gift of bravery
Bravery - "You are braver than you believe, stronger than you seem, and smarter than you think." — Christopher Robin, Winnie the Pooh. These simple thoughts have been on my mind a great deal these past few weeks. I am now nearly 10 months post heart transplant and finally I am letting my guard down, death had its eyes on me and I got a get out of jail free card. Today I am facing a life threatening illness of a dear friend who is far too young to say goodbye to and holding onto a sliver of hope with both hands.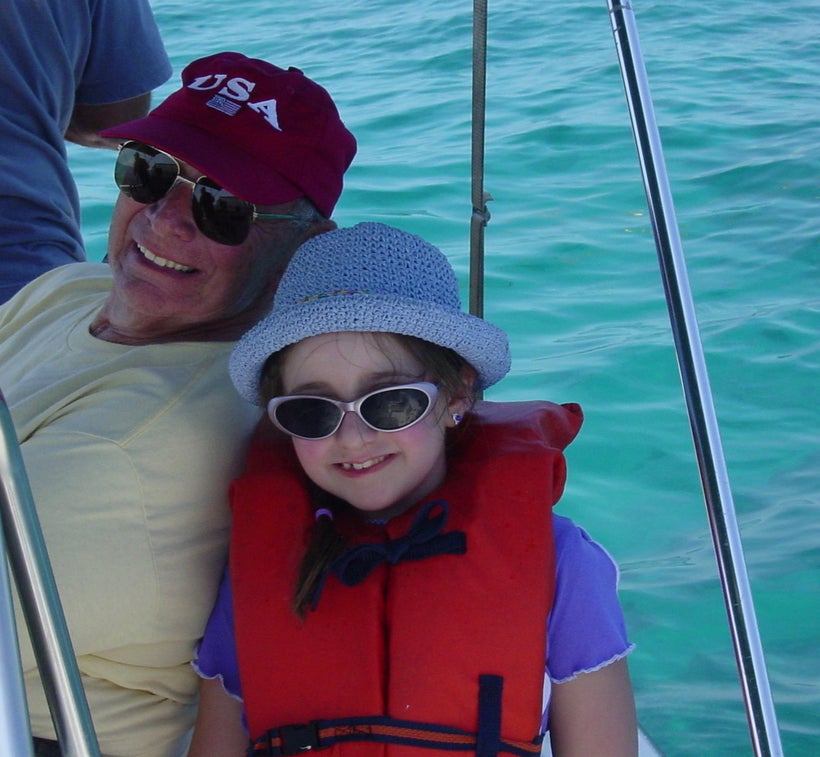 Yes, I had to be brave, strong and focused during many periods of my life… but where did it come from? What in me gave me the skills to face these staggering challenges? Today I want to discuss something I am thankful for, it is the gift of being taught how to be brave, I want to tell you about my teacher. My dad. My father was the bravest man I have ever known, I want to tell you why.
In 1953, my father was 17 years old and came home from a date on the eve of his high school graduation to find his 43-year-old father in complete cardiac arrest. He was the oldest of three children and his father had died. In those days he was expected to tough it out, processing grief was not something people really talked about, this would come back to haunt my father in his life. My father turned to alcohol to cope and for years had a functional drinking problem. When I was 8 years old, my father had to face this demon head on. He had a difficult time but he put the bottle down and never relapsed after the mid 1970's. At the time, I did not fully appreciate how hard this part of his life must have been but as an adult, I have a clearer understanding of the power addiction. My father fought addiction and won. This took strength and bravery but it is not why I think my father is the bravest man I ever known.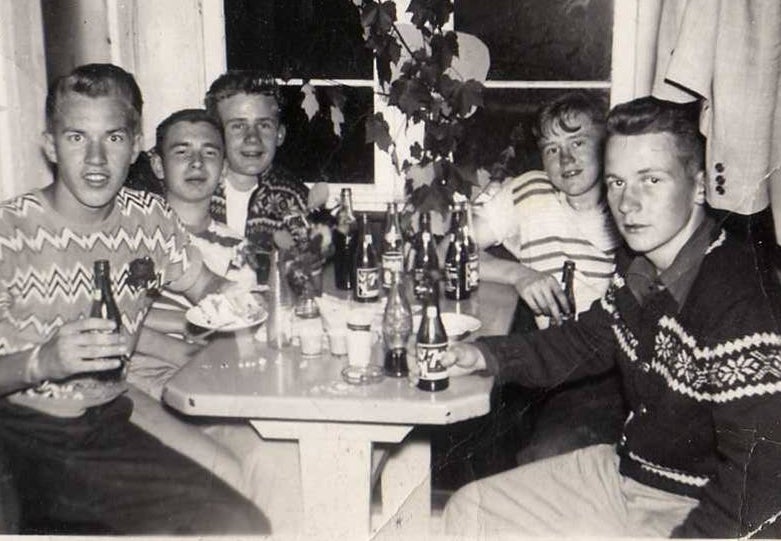 Throughout my father's life, he served as a volunteer fire and first aider in Hibernia Co. 1 in Rockaway Twp. NJ. All hours of the day and night, my father would run to the aid of those in the Township that were in need. He did it all… and "all" was not easy. He helped frightened accident victims, he fought fires, he delivered babies, he was first responder to suicides, he witnessed death, and he tended to friends, neighbors and his own family in times of serious illness and death. My father was even the first responder to my sister's cardiac arrest and performed CPR on his daughter. He carried these images deep in his heart and many haunted him for his entire life. He never quit, if there was a need, my father was the one to show up and do his best to help others. At times, these accident or fire calls put him at risk, he had a heart condition, HCM too, he did not let it hold him back, and he showed up and did the job. This is not why my father is the bravest man I have ever known.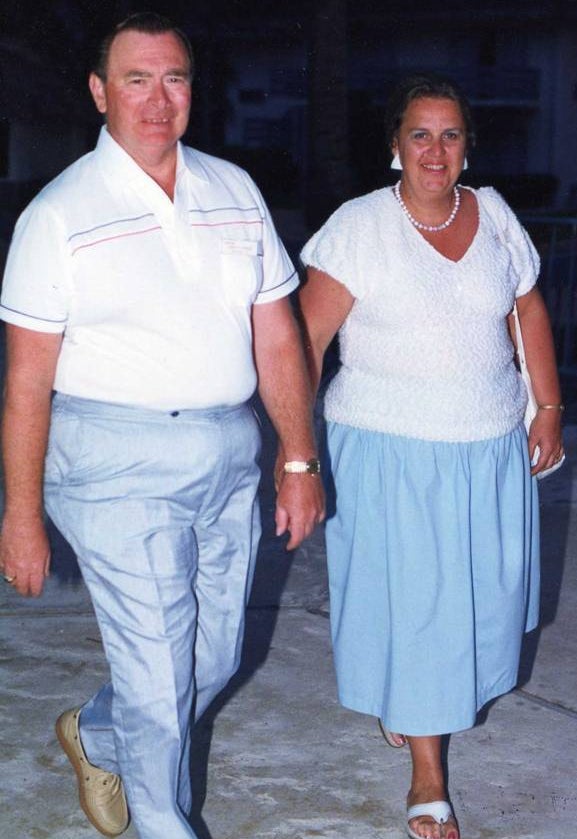 In the spring of 2006, my father came to my office. I saw him from my window heading for my door, there was a look in his eye, and something about his posture and gait that let me know he needed to talk. He climbed the stairs to my office and was out of breath when he sat down in the chair aside my desk. "What's up dad?" I queried and he told me that he had just been to the cardiologist and things had changed. His long-standing diagnosis of hypertrophic cardiomyopathy and atrial fibrillation had progressed to mitral valve regurgitation at the highest level. At this point, my father was nearly 70 years old and I saw fear in his eyes. He had to make several choices. 1. Would he consent to open heart surgery? 2. If yes, where would he have it done 3. If no, was he prepared to die a heart failure death and likely within 6 months to a year based on the anatomy of his heart and his already not great kidneys. 4. How was he going to tell my mother? I looked at my dad and said, "I will do whatever you want, we will go to wherever you choose, I promise to always have your back".
Dad chose to go to the Cleveland Clinic in the summer of 2006 to have his surgery. It is a good thing he opted for the top rated cardiac surgery program in the USA because his surgery and recovery were not what we thought it was going to be. Dad ended up having seven separate procedures on his heart. They include mitral valve replacement (tissue valve), tricuspid valve repair, right atrial reduction, left atrial reduction, right sided maze, left sided maze and a single bypass. He spent 31 days in ICU and two more weeks in step down. The Rockaway Twp. Company 1 ambulance drove all the way to Cleveland to help get him home to rehab. It took my dad about a month to get out of rehab and he was having a good few weeks when on December 15, his kidneys stopped working and he went into severe kidney failure.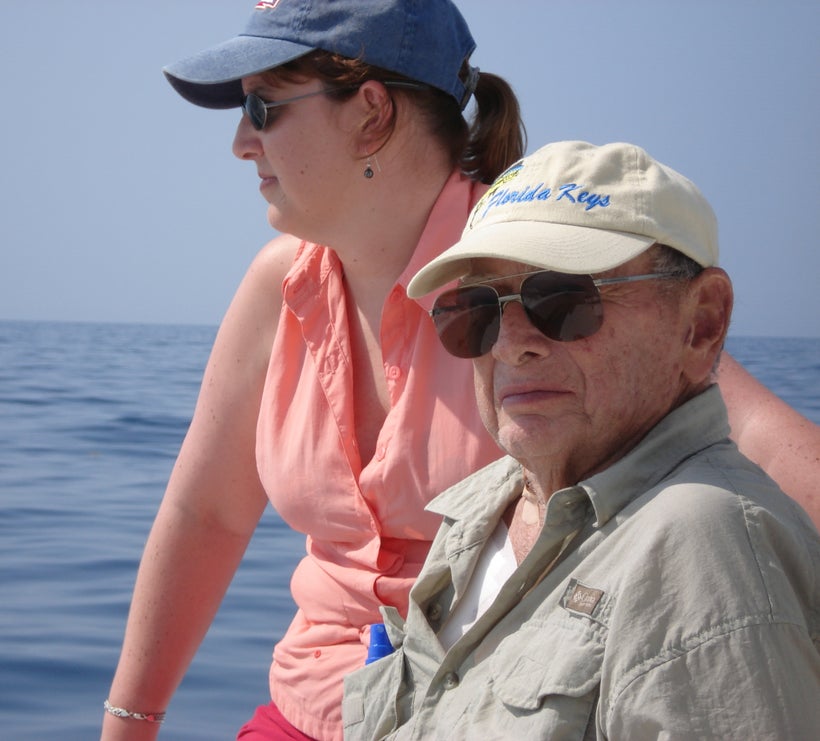 My father hated needles and IV's, our entire family seems to be "hard sticks" we suspect is has to do with our bad hearts, he feared dialysis. This is when I had to say, "Dad its 2 weeks to Christmas, please give dialysis a try for the short term maybe your kidneys will heal." It was that day I made my father a promise that I knew I would have to execute at some point and it would break my heart… but I did it anyway. I said, "Dad I promise you this, whenever you want to stop dialysis I promise to have your back and support your wishes, even if I have to fight with Mom, I will protect your wishes". We agreed and he started dialysis.
Dad stayed on dialysis for 18 months. During that time he even had a severe reaction to an improperly give medication during dialysis that caused him to go into cardiac arrest and be hospitalized for several weeks. One day, May 31, 2008 to be specific, My father called me and said you need to come over we have to talk, this was the first time I was given such a directive from my father and the pit that formed in my stomach was painful because I knew what was coming.
I arrived to the house to find my mother angry and tearful in the kitchen, my father calm and content in the living room. I sat on the coffee table in front of him and said, "Ok Daddy, what I can do for you?" He replied, "I am done now, no more dialysis. You remember your promise?" I replied holding back tears "yes I do". My mother stood behind him glaring at me and I told my dad I would be right back. I took my into her bedroom where she broke down and begged me to make him continue, I said, "I cannot do that, he has no quality of life anymore and he has battled long enough. More importantly, he wants this and I promised to support him when the time came."
Dad discontinued dialysis and on Monday his crew from Company 1 lined up on the sidewalk of his home and carried him past all of his friends as he left his home of 50+ years to come to my house because it was better equip to deal with the set up needed for hospice. He spent the next 5 days saying goodbye to friends, family and fellow firefighters. He joked, remised, laughed, and was simply amazing. My father was facing death and was still so much alive in spirit; it was painful and comforting all at the same time to watch this. In the early hours of June 7, 2008, my father slipped away while we all slept.
My father was a man like many others, he was flawed, he was average in many ways, but the bravery and strength it took to face death with such dignity, humor and grace is why my father is the bravest man I have ever met.
Your baby Lisa – aka Brat